Offers for groups, schools and organisations
A class trip to adventure
We show you possible adventures for your trip
Choose from our excursion options your content for your class trip.
The Oybiner Mountain-Express stops at the pretties destinations in the Zittauer Mountains. From April thru October the two-story-bus starts 6 times a day at the Trixi holiday park on a roundtrip thru the pretty mountain region of the nature park.
Waltersdorf, a small village, is part of the municipality of Großschönau and is a officially recognized health resort town. Visitors will notice the historical building right across from the church, itʻs called "Niederkretscham Waltersdorf". This is also the visitors and information center of Germanyʻs 100th Nature Park.
Prague is one of the prettiest cities of the world. At the same time it is political, economical and cultural center of the Czech Republic. A great city with seemingly endless sights, romance, nostalgia and music.
We organize a day trip to Prague, and if requested, a guided city tour.
The Sparkassen ARENA Jonsdorf is a modern ice sport and event hall here in the Upper Lusatia area and offers -depending on season- everything from ice skating, ice hockey, climbing and also music events. Itʻs a great place for active entertainment.
Teams are required to work together to build a raft out of various materials and test the functionality.
Speed and muscle don't matter – the real winners are the ones that work together as a team, are creative and have fun building a usable raft out of rather unusual materials. The building materials like floats, planks and ropes as well as life jackets and oars will be provided. After a short welcome meeting and general instructions by our trainers the teams will build their rafts and take them for a test ride onto the lake. Lets see who's going to be the first to raise the flag at the other side of the lake…
Hands-on education program for school classes, youth groups and educational institutions. Fun is guaranteed when you participate in our adventure-oriented program. This event provides memorable adventures and far-reaching experiences and requires the team to cooperate, communicate and raises team spirit. Through it all we emphazise the reference to nature and social interactions. Using different tasks and games give the students a first-hand experience that team work and cooperation will lead you to the destination. After the "ground program" teams make their way to the real highlight … climbing the rope climbing park Abenteuer-Kletterwald Zittauer Gebirge!
Step by step
1.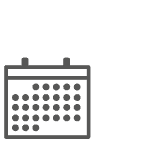 choose your periode
2.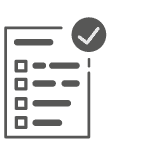 define your content
3.

make a bookingrequest